3)temperature uniformity

When the temperature is stable, the maximum of temperature average value' different of two arbitrarily point in  work space. The index is more suitable to check the core technology of products than the temperature departure  index, so many enterprises are deliberately conceal this item for sample and scheme.  Usually, the standard index is ≤2℃.  But objectively speaking, clean high temperature test chamber is request to keep the uniformity ≤2℃ when  the  temperature reach to above 200℃, in fact that is uneconomic to customers

4) temperature deviation

After the temperature is stable, the difference between the average value of center point in work space and the  average value of other point in any time interval. Although old and new standard have the same identification and  appellation to this index, the examination has kinda changed, the new standard is more real and strict, while the  check time is shorter.

Usually, the standard index is ±2℃, high temperature chamber can use ±2% when the temperature reach to above  200℃.

In the taiwan index, there are no temperature uniformity and deviation as mainland of China called,  they named it as distribution uniformity of temperature, sample index are ±0.5℃、±1℃、±1.5℃ etc.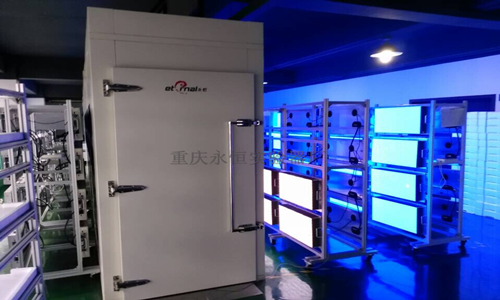 5) temperature change rate
This is an index to check the volume of product's configuration.
Generally, for customers that have no demand on temperature change, it's ok to mainly understand the time
from  room temperature to extreme low-temperature.
For those tests that request temperature change, the simplest way for customers is to sign tech agreement when  ordering environmental test chambers. And when sign the agreement, you must know the loading test at first, then,  list the volume, size, weight, basic material constitute and temperature deviation etc. index, and other  test standards related to the temp spots, procedure description and temperature changing graphs from beginning to the end. By  doing this, you can trustingly order laboratory ovens products.